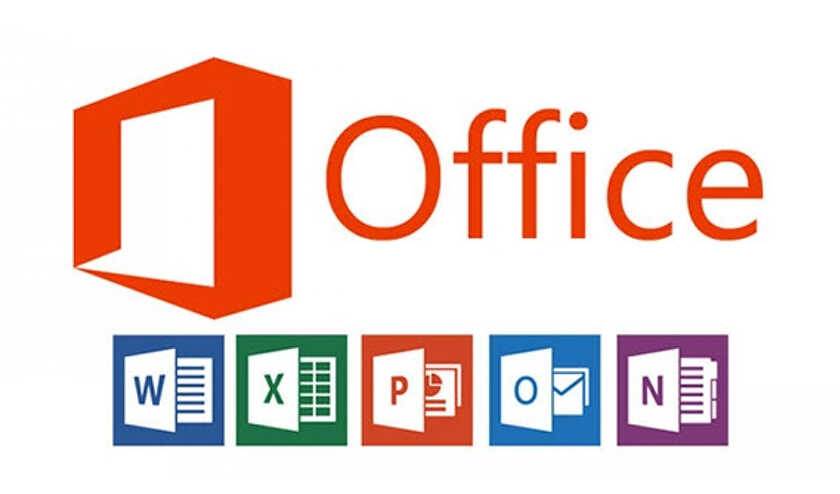 Microsoft Office offers a bouquet of applications suitable for every need and situation. With advancement in technology such applications are no longer limited to your PCs and laptops anymore. You can download and use them as effectively in your mobiles and smartphones to stay connected with people irrespective of geographical or time constraints.
Given the popularity and importance of Microsoft Office tools, it is essential that you undergo a training course in it and know more about its top ten tools. All the tools are extremely user-friendly and versatile for application in different types of jobs.
Microsoft Office Word

Probably the most widely used text application in the world today. Everywhere you see, people are using the Word to create, format, illustrate or edit text for various purpose. This extremely user friendly tool has multiple applications that you can use to create text any way you want.
Microsoft Word is one of the very basic tools to use when connecting with people through computers. Whether you are writing a personal letter, creating content, connecting with your associates; Word is the application to use.
Advanced users of Word also know how to create and edit tables, insert pictures and edit them, review and share documents, insert comments, insert page numbers and header and footer and so on. In short, Word allows you to create and edit any document just the way you want to.
Microsoft Office Excel

Every commercial establishment uses Microsoft Office Excel in some way or the other. It is the layman's best friend to compute data and use formula for basic calculations. Even without specific accounting software, you can input data and create sheets for basic accounting purpose with the help of Excel.
The Excel has some really effective options to edit data the way you want. No matter how simple or complex your data is, you can create a comprehensive report using various formula provided in Excel.
With Excel, you can not only enter data and calculate them; you can edit; filter or format them the way you want. The tool has infinite spreadsheets to accommodate extensive data base so that you arrange all your data in specific individual files.
Excel files can be as large or small as per your need and you can insert additional sheets if required.
Microsoft Office PowerPoint

When you want to create the best presentations in the easiest way, Microsoft Office PowerPoint is the tool to use. You can create just the perfect presentation to impress your audience without any fancy applications just by using Microsoft PowerPoint.
The Microsoft PowerPoint is indeed a powerful application that allows you to add drama and highlights to your presentation. You can use the application to enhance your presentations by adding picture, text and even videos. Your presentations thus become more engaging and interactive and audience can relate to it better.
Advanced uses of PowerPoint allows you to create master slides as templates, inserting other Office documents, inserting and editing text boxes, cross-linking and much more.
Microsoft Publisher

The Publisher is a desktop publishing programme that is ideal for creating different types of publications. With the various tools in the Publisher, you can create fantastic greeting cards, business cards, newsletters, calendars and so much more.
With basic training in the Publisher, you don't have to depend on expensive designers to create your publications. You can do it yourself by using the different menus, frames, templates that are part of the tool. With these you can insert variety of objects such as tables, text or graphics into your publications. You can manipulate them the way you want to create the perfect look you desire.
Microsoft Lync

The Lync is a cloud-based software from the Microsoft Office bouquet that allows instant online messaging and communication. It allows you to link and share your presentations, text and data and so on with others using the Lync Online scheduler.
You can collaborate with your colleagues and engage them more meaningfully through the Lync whiteboard, conduct virtual meetings using audio / video tools and do much more with the Lync.
Microsoft Outlook

The Outlook is one of the best applications to manage and send emails. It allows you to collaborate, communicate and manage your mails in an efficient manner.
With the Outlook, you can customize your user profile, merge and manage data in mails, create calendars to schedule your tasks and perform more advanced tasks through your mails.
Microsoft SharePoint

Microsoft SharePoint is a tool that allows you to organize, store and share information across different platforms. You can also create your own website with this tool. The SharePoint allows you to organize and manage information for effective and efficient dissemination.
Whether your project is small or large, you can collaborate with co-workers anytime, anywhere with the SharePoint.
A thorough knowledge of SharePoint allows you to create lists, manage calendars, coordinate libraries and edit documents and much more.
Microsoft OneNote

Having the basic knowledge of Microsoft OneNote allows you to create and synchronize your notes perfectly. You can easily transfer data, add or delete items, format content, insert objects and apply other textual effects with the various applications that are part of the OneNote.
It is a highly dynamic Microsoft Office tool that aids in efficient coordination of projects irrespective of where people are based.
Microsoft Visio

This tool is used to create flow charts, vector graphics and diagrams. It has various chart building tools that include tools for creating diagrams and other graphics. With the Vision, you can work on multiple pages; customize them as you want and format them for preparing the perfect report.
The Visio helps you to create simple or complex flowcharts, diagram networks, organization charts and many other things that are essential to prepare a comprehensive report.
The Microsoft Office Project

The Microsoft Project offers several features that are essential for preparing projects for a particular assignment. It allows for easy sharing of multiple projects between users with its task tracing facilities and in-built Lync features.
With the Project, you can chart data; create interactive filters; use macros or work using the VBA Editor.